Crypto is the first intrinsically global asset class. Local ecosystems and jurisdictions leading the way can be found on each continent. We've built our team around the world, with a presence in Asia, Europe and Latin America.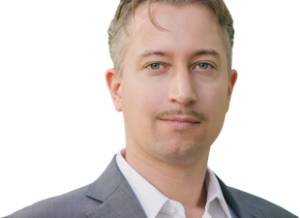 Marco Wutzer

CO-FOUNDER & HEAD OF INVESTMENT STRATEGY

Marco Wutzer is a professional speculator and leading blockchain ecosystem expert.
He has 24 years of experience investing in digital currencies such as the Digital Monetary Trust and e-gold (predecessors to today's decentralized cryptocurrencies).
As a pioneering investor in bitcoin and other cryptocurrencies, he is a true expert in blockchain technology.
He first got involved with bitcoin in 2010 and made his first six figure profit trade in 2013. He has since gone on and made many wildly profitable investments, including a speculation on a cryptocurrency at under $0.01, which subsequently run up to $3.84.
He's a sought-after expert advising many high net worth individuals, investment funds, banks and family offices on their crypto investment strategy.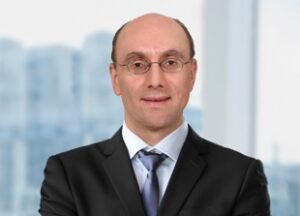 Arthur Yakubovsky

CO-FOUNDER & MANAGING DIRECTOR

Arthur Yakubovsky is a blockchain ecosystem expert from Canada who got interested in cryptocurrencies in early 2013 initially as a major skeptic but after taking a deep dive into the technology realized that it will be as ubiquitous as the internet is today.
As a prolific researcher of the blockchain ecosystem, he has been managing blockchain investments since 2017 and is currently writing a book on the profound impact this technology will have on our society, scheduled for publication in 2021.
He has been a successful investor and a macroeconomics and demographics researcher for the last 30+ years.
Arthur Yakubovsky has been a serial entrepreneur all his life and founded 4 successful electronics and software companies.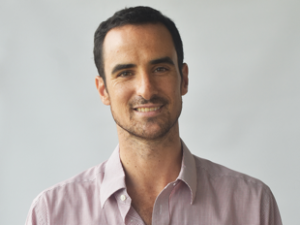 Santiago Mackinlay

HEAD OF INVESTOR RELATIONS LATIN AMERICA

Santiago Mackinlay is a blockchain expert and an engineer.
He has been involved with cryptocurrencies since 2010 and managing blockchain investments for clients since 2017.
Santiago has been deeply involved in the AgTech industry.
He's the founder of a software technology company. Previously he worked as Strategic Project Manager Latin America for a multi-national company, and as Key Account Manager for the first Unicorn (a company with valuation of over $1 billion) in the sector.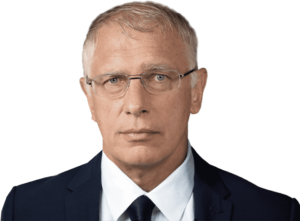 Doug Casey

PROFESSIONAL SPECULATOR, AUTHOR, PHILOSOPHER

Best-selling author, world-renowned speculator, and anarcho-capitalist philosopher Doug Casey has garnered a well-earned reputation for deep, uncommon insights into geo-politics and financial markets.
Doug is widely respected as one of the preeminent authorities on rational speculation.
Doug literally wrote the book on profiting from periods of economic turmoil: his book Crisis Investing spent multiple weeks as #1 on the New York Times bestseller list and became the best-selling financial book of 1980; surpassing big-caliber names, like Free to Choose by Milton Friedman, The Real War by Richard Nixon, and Cosmos by Carl Sagan.
Then Doug broke the record with his next book, Strategic Investing, by receiving the largest advance ever paid for a financial book at the time.
Doug has lived in 10 countries and visited over 175.
Interestingly enough, Doug's book The International Man was the most sold book in the history of Rhodesia.
He has been a featured guest on hundreds of radio and TV shows, including David Letterman, Merv Griffin, Charlie Rose, Phil Donahue, Regis Philbin, Maury Povich, NBC News, and CNN. Doug has been the topic of numerous features in periodicals such as Time, Forbes, People, and the Washington Post.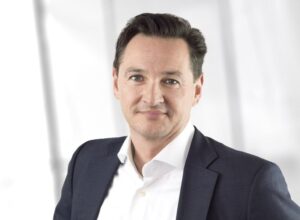 Dr. Titus Gebel

ENTREPRENEUR, VISIONARY

Dr. Titus Gebel is a German entrepreneur with a PhD in international law and an extensive worldwide network. Amongst others, he founded Frankfurt-listed mining company Deutsche Rohstoff AG and built it to over $100 million Euros in annual revenue, retired as its CEO in 2015 and emigrated to Monaco.
There, he developed the concept of Free Private Cities, to create an entirely new product in the "market of living together". If successful, it will fast-track knowledge and progress for humanity.
Titus has written the book "Free Private Cities – Making Governments Compete For You", where he is stating the theoretical and practical groundwork. At the same time he is working with his company TIPOLIS to make the first Free Private City a reality.
He's also a board member of the Seasteading Institute along Peter Thiel (who co-founded PayPal with Elon Musk and others).
Titus has been an investor in Bitcoin since 2013 and believes that cryptocurrencies and blockchain technologies can provide private, de-nationalized structures for the benefit of mankind. The same way as his Free Private Cities will, which also could offer a safe haven for crypto entrepreneurs.